The harvest around us is white. God has opened many doors and placed before us numerous opportunities to make an impact right here and right now! We pray that you join us in being on mission with Jesus. There are so many people who need the love and compassion of Jesus here in our own city and beyond. May God be glorified as we continue the mission of Jesus.
At The Church of Christ at Trenton Crossing, we encourage everyone to be involved with this body at times in addition to our Sunday morning worship assemblies. There are a number of opportunities for you to connect with various "Small Groups." A few are listed below:
CONNECTING THROUGH SMALL GROUPS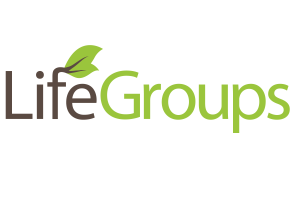 LIFE Groups are smaller groups that meet at various times and placed on Sunday afternoons and evenings. Some are for adults only, and others include children of various ages. These Groups are wonderful opportunities for further study and fellowship. We would like for everyone to consider being involved in one of our LIFE Groups.
We offer Bible classes for all ages at 9:00 on Sunday mornings and 6:30 on Wednesday evenings.

This ministry provides food to needy school children in our community. A group of volunteers work each Wednesday evening getting the "FUEL:" ready for Distribution
For many years, we have built ramps for those who have a need for them. Ramps are usually constructed on Saturdays, and the team would love for you to become involved.
This class meets on Wednesday mornings during the school year. In addition to Bible study, the group is also involved in various projects and activities.

The Well is our inner-city ministry center. Through that facility at 224 Union Street, we distribute clothing, food, hot meals, and more. Additionally, a worship service is held each Sunday at noon.
A major outreach of this church takes place through World Bible School. Nearly every day (and on Wednesday evenings as well), a group of volunteers stays busy sending out Bible lessons and grading those that are returned.
Please consider becoming involved in one of these "Small Groups." There is plenty of work for everyone to do. In addition to the smaller group activities mentioned here, there are ongoing opportunities for service. Other specialized events occur throughout the year, and your help with those would also be appreciated.