Pulpit Minister
Geoffrey Sikes has been with the Church of Christ at Trenton Crossing since 1987. He began his work here while the church was meeting in facilities on Madison Street. Before coming to Trenton Crossing, he preached for the White Bluff Church of Christ. He previously served as youth minister and associate minister for churches in Nashville. Geoffrey is an alumnus for Leadership Clarksville, and he is married with two children.
Youth and Family Minister
Chris Middleton has been with the Church of Christ at Trenton Crossing since August of 2018. He is currently serving as youth minister and is also leader for the Clarksville Service Camp. Chris's deepest desire is to serve the needs of Clarksville, in hopes that all may have an opportunity to hear and know the fullness of Jesus Christ. Through his work with the youth group, he is helping mold children's lives to become fully devoted followers of Christ by teaching them to be doers of the Word and modeling hospitality to one another and their community. Before coming to Trenton Crossing, Chris worked in the private sector for over twenty years with companies such as Nippon Express, EmoTrans, CEVA & Crane Worldwide and Ford Motor Company. Chris is married with two children and enjoys playing basketball, golf, hot coffee, the Detroit Tigers, outdoor activities and spending quality time with friends and family.
Directors at The Well
Jeff Shocklee worked as the youth and campus minister at the Madison Street church from 1994-2000. He returned as the youth and family minister in 2011. Jeff and his wife, Misty, share a passion for missions and service. They feel God has led them to The Well, where they have been working with the poor and homeless in Clarksville since 2014. 

Young Adult Minister
Secretary
Volunteer Counseling Minister
ASSEMBLY AND WORSHIP
The Assembly and Worship ministry is responsible for overseeing and planning our weekly worship assemblies and other special events (such as homecoming, special speakers, seminars, etc.) throughout the year. The ministry not only coordinates what happens in our assemblies, but it also makes sure that people are assigned to fill necessary positions each week. Our goal is to plan things in such a way that all worshipers are brought closer to God and strengthened in their faith during those times when they are assembled together with fellow members of this church family.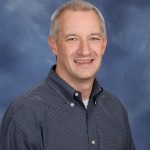 Records Ministry
Records provide a historical record of attendance to not only track increasing or decreasing numbers but to also allow for planning for future meetings and special gatherings.  Attendance is taken for Sunday Worship Service, Sunday Bible Classes, Sunday Evening LIFE Groups, Wednesday Night, and special events such as Vacation Bible School.
The Well
The Well is a multi-faceted, Christ-centered ministry dedicated to serving, assisting, teaching, and building community with individuals in Clarksville, Tennessee. The Well is intended to be a place of reconciliation and hope, renewal and empowerment, acceptance and encouragement, compassion and prayer.
Youth and Family Ministry
The Youth and Family Ministry at Trenton Crossing is just that...ministry to students and their families.  The focus is on developing strong families that lead to greater discipleship for Christ.  We want to look like Jesus in all we do.  We have a lot of fun together, but our most important value is to grow in Christ.
Building and Grounds Ministry
Caring for, repairing, or renovating our existing campus is quite a big task that requires both skilled and unskilled help. From landscaping to maintaining the building, we can use all kinds of help in the ministry.
Media Ministry
To spread the word of Jesus Christ through, audio and video technologies. The Media Ministry also supports other ministries that require the use of any sound and/or video equipment.
F.U.E.L. Program
Through discussion with the Montgomery County School System Nutrition Department, we have learned that approximately 1,000 children go home each weekend with no food to eat. That means from Friday at lunchtime to Monday at breakfast they have little or nothing to eat. We want to help these children. With the parents permission, on Fridays we send home a bag of food items with the child. These food items come from each food group and can be easily opened and require no refrigeration or cooking. These bags are placed in the children's backpacks very discretely. The items are bagged on Wednesday evening before church and delivered to the schools on Thursday. We are currently providing the FUEL bags for 100 children in 2 elementary schools - Byrns Darden and Hazelwood.
Safety and Security Ministry
The Church of Christ at Trenton Crossing wants to be proactive and have a plan if an emergency were to occur at our church. We seek to provide a safe and secure worship environment for our church members and our guests. Our goal is to create an alert and aware environment that may prevent an emergency from occurring.
Website Ministry
This ministry creates, promotes, and maintains the church website as a primary communication tool by performing weekly and periodic updates, managing the web design, and promoting the use of  www.trentoncrossingchurch.com as a useful communication tool for this church. All of this is done while expanding the use of the church website as the face of Trenton Crossing to our members, our community, and the world by ensuring updated content is always present.
Parking Lot Ministry
Volunteers in our Connection Ministry welcome all guests who enter the church building. In addition to greeting people, volunteers answer questions and help guests find their way around the campus. They are one of the very first impressions our guests will have of our church.